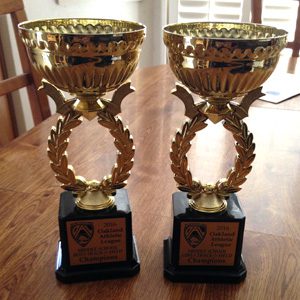 The combined boys and girls track and field team finished their season last Wednesday at Skyline High School. Claremont made it to the OAL finals in many events by running, jumping and throwing well all season.
The boys team dominated by winning or placing in every single event to win the boys team title. They scored 70 points, while the second place team managed just 40. The girls team did even better by scoring 80 points to capture the girls team title.
Claremont students represented themselves and our school with dignity, class and sportsmanship while winning four of the six championships in the Oakland Athletic League's inaugural middle school season.
The coaches would like to thank all of the players in all of the sports for their dedication and championship effort. The coaches would also like to thank everyone that came out to support our student-athletes all year long.