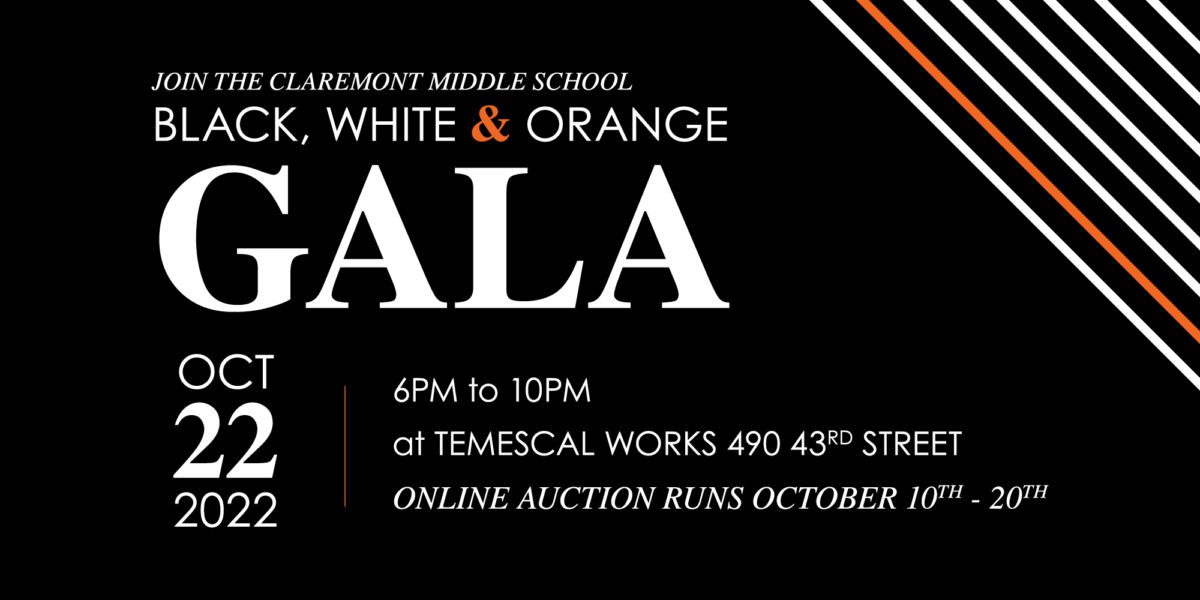 WHAT THE PTA DOES
The Claremont PTA provides critical funding to support programs that provide all students with the education they deserve. We fund enrichment activities such as athletics, music, art, library, technology/media and restorative justice. Our PTA also provides supplemental funding to each educational department so that teachers may enrich their classes without dipping into their own salaries. And finally, the PTA funds community building field trips and celebrations amongst the students. As you know, the pandemic widened economic disparities across all communities, Oakland included. Claremont teachers and staff have worked tirelessly to maintain the high level of academic and social/emotional support that is vital for middle schoolers. Your donation will advance these efforts.
To make a donation, please submit your donation via our convenient online form
https://claremontms.schoolauction.net/auction2022/donate_items/new. Or if you prefer, you can fill out the printable donation form and return it to our school: Claremont Middle School, PTA Auction, 5750 College Ave., Oakland, 94618. Donations, along with their donors, will be prominently acknowledged on the auction website and on the school's weekly newsletter.  We humbly request donations to be received by Friday, October 7th.
After a long Covid hiatus, our annual auction gala is back on and we couldn't be more excited! After the online bidding is done (October 10th to 20th), we'll come together in person on Saturday, October 22nd for a joyous Black, White & Orange Gala! Prep your finest black, white, and orange finery for its night on the town. You don't want to wake up Sunday and wonder what you missed! Tickets available here:
https://claremontms.schoolauction.net/auction2022/register/ticket_sales
Claremont Middle School PTA is a nonprofit 501(c)(3) corporation and all donations are tax-deductible to the extent allowed by law. Federal TIN #94-617180