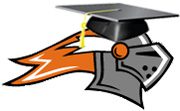 The 8th Grade Promotion will be June 9 at 2 p.m. at the Temple Hill Auditorium, located at the Mormon Temple, 4780 Lincoln Ave, Oakland CA 94602. Students are expected to arrive at 12:30 p.m. The Promotion Ceremony will begin promptly at 2 p.m.
TICKETS: Students will receive eight tickets on June 7 after promotion practice. If families need extra tickets for graduation, please send an email by June 6 to office@claremontms.org.
TRANSPORTATION: Students will need to provide their own rides to and from the Temple Hill Auditorium. If your student is in need of a ride, please contact the office no later than Tuesday, June 6, by phone or email at office@claremontms.org.
DRESS CODE: Students are expected to wear nice clothes, something you would to fancy dinner out, or special family occasion. Please refer to the dress code guidelines that were sent home in the 8th Grade Activity and Promotion Information packet. Please also note that balloons are not allowed in this venue.
PRACTICE DAYS: 8th grade students are expected to be present on both promotion practice days, which will be June 6 and 7. If you have an appointment, we hope that you will be able to reschedule it to a later date or time.
The 8th Grade Dinner Dance will be held on Thursday, June 8, from 6 to 9 p.m. in the Gym. We hope all 8th graders will come for this great dance in your honor!