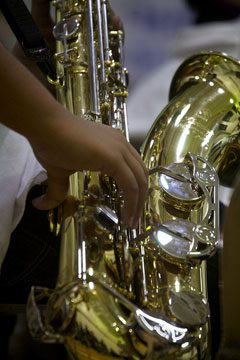 Our music teacher, Mr. Ari Brown, will present Claremont's first concert of the school year on Thursday, Jan. 12, at 7 p.m. The program will feature performances by the Jazz Ensemble, Orchestra and Concert Band.
This is a very important opportunity for our students to put their learning into action, and it will be made even more special if we have a robust audience for the event.
Please feel free to bring anyone you like and cheer your young musician on to a great performance.