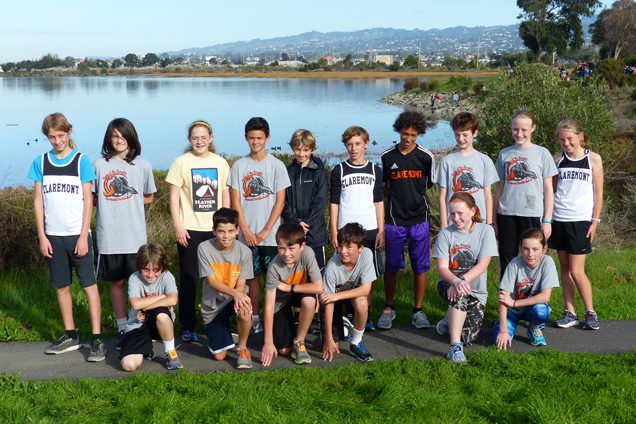 The Claremont Knights Cross Country team finished strong at the Oakland City Finals at MLK Shoreline on Nov. 12.
The girls team won first place, with Clair Garrett and Josie Goodson taking 1st and 2nd and Percy Unger taking 8th place. Fiona McGilly and Fiona Henry ran a strong 12th and 13th to secure a first place finish overall for the girls team.
The boys team had an equally impressive showing, with Ryle Faurot and Mac Armstrong coming in 3rd and 4th along with Noah Beyer at 8th. With Tyree Richard coming in at 12th and Nico Morrish at 16th, the boys took second place overall for the team.
Oliver Nelson, Michael Krumland-Dunning, Lex Rouquette, Gus Goldstone, Max Andelman and James McAuliffe all ran their fastest times (PR's) and demonstrated the depth of the Knights team.
We look forward to building a strong cross country and track community at CMS in the seasons ahead.
Click to view full results from the OAL cross country finals »