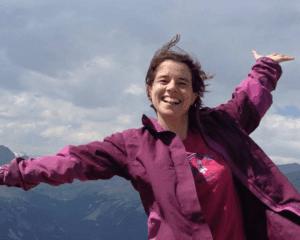 Shona Armstrong
Claremont PTA President
shona_armstrong@hotmail.com
Aug. 1, 2018
Dear Claremont Middle School Family,
Welcome to Claremont Middle School!  We are so glad to have you join our community.  I wanted to share a few important dates and invite you to be an active member of the Claremont community.
A little bit about me: This will be my fifth year as a parent at Claremont. My older daughter and son, who both attended Claremont, are now entering 9th and 10th grade at Oakland Tech, and my youngest son will enter Claremont this year as a sixth grade student. My husband, Zac Unger, and I began to support the PTA at Claremont way back when our children were in elementary school, and we are delighted to have been a part of such a vibrant community. This is my first year as president. Please feel free to email me with questions about Claremont or the PTA.
A few key things to know as we kick off the 2018-19 year –
(1) Registration for school will be August 6 for incoming 6th graders and August 7 for incoming 7th and 8th graders. Registration will run from 8:30 a.m. to 3 p.m. in the school gym. (If you can't make registration, please return to the school the "intention-to-attend" form that was mailed out and indicate that you will be attending Claremont even though you are unable to attend the registration event; then please plan to arrive early at Claremont before the start of the first school day on Monday, August 13th, to complete the registration forms.)
(2) Claremont Fund: The Claremont Fund is the way for parents and the community to support the school year-round by making a direct financial contribution. You can make a one-time gift or sign up for a monthly donation. We suggest $500 per family or $42 per month. If you can do more, GREAT.  If $500 is outside your budget, we just ask you to be as generous as you can right now. No amount is too small. THANK YOU!
This is our most important fundraiser of the year, which is why we ask all Claremont families to participate. The money raised helps fund school staff, the library, the music program, school supplies, extracurricular activities and much more. You can sign up at registration or you can go to the Claremont website claremontms.org to donate online.
Lastly, a piece of advice: middle school goes by fast, so get involved as much as you can as soon as you can.  It is a joy to be involved in the cause of public schools, and it will afford you opportunities to get to know the kids, staff, and families with whom your student is interacting every day.  
How to do it? (1) Join the PTA ($5), which you can do at registration at the PTA table. (2) Attend PTA meetings, where important decisions are made about how to spend the money we raise. (3) Sign up to volunteer for many of the events we have through the year.  Claremont needs you!
And, keep up with Claremont news. Check out Claremont's website claremontms.org, and while you are there, look to the top right corner, and make sure you are signed up for the Knightline, a school newsletter that  goes out typically every Thursday morning.
We feel honored and lucky to have you as part of our community, and we look forward to meeting you in person.
Warmly,
Shona Armstrong
PTA President
Claremont Middle School