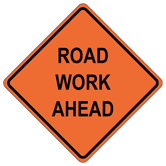 Beginning Wednesday, Sept. 14, the City of Oakland will begin a construction project to improve safety for people who walk and ride bicycles on Broadway between Keith Avenue and Brookside Avenue.
Weather permitting, the project is expected to be completed in March 2017. Until then, Patton Street underneath the freeway and southbound Broadway between Keith Avenue and Brookside Lane will be closed to vehicular traffic. Anyone who drives to school through this area may need to adjust their route accordingly.
The pedestrian overcrossing and sidewalks on both sides of Broadway and Patton will remain open during construction, so there will be no impact on pedestrian access to the area.
If you have questions about the project, please contact Victoria Eisen, the City's consultant for the project at victoria@eisenletunic.com or 510-525-0220. For a complete description of the project, you can download a memo from the City here »