Thank you to everyone who attended the Parent Info Knight Zoom on Thursday night.  If you were not able to make it you can find a recording of the Zoom HERE:
Passcode: W5#Fp94D
Don't have time to watch the entire zoom?  You can view the slides HERE.
Registration
Registration will take place on Monday, August 1 & Tuesday, August 2 from 9am-3pm.  Registration is expected for families who have not completed the district data confirmation forms (see below).  You will also be able to purchase PE Clothes, get more information about The Envisoneer's Expanded Learning Program and PTA membership, purchase swag and have the opportunity to ask questions.
For those who cannot make registration, please complete the district data confirmation prior to August 8.  PE clothes and the CMS specific forms can be completed once school starts.
Forms
Please fill out the district data confirmation forms prior to the first day of school or at registration. The forms can be found in the Aeries Portal. Visit parent.ousd.org (or scan the QR code below) to complete the district forms online.  For detailed instructions on how to fill out the forms click HERE.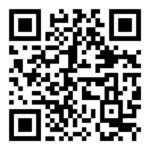 CMS Specific Forms
Walking permission slip form
Envisoneers After School Program
The Envisioneers After School Program works to combat systematic inequity in public education. Our vision is that all scholars will realize their opportunities, have the skills to envision their passion, and the freedom to achieve their dreams. Click HERE for the enrollment form.  Click HERE for more information on their website.