Below is a message from Namrata Gupta, Executive Director of After-School All-Stars Bay Area, regarding selection criteria for our new after-achool program. Demand for the after-school program has far exceeded the available resources, so the program provider is exploring ways to increase capacity if possible. We are aware that many Claremont families rely on after-school care for their students, and we apologize for the hardship and stress this has caused. Questions or concerns about after-school program enrollment may be addressed to the After-School All-Stars site coorindator, Cedric Jones (cedric.jones@afterschoolallstars.org).
---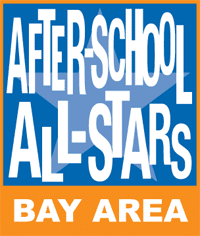 To: Claremont Community of Parents and Teachers
From: Namrata Gupta / Executive Director
CC: Cedric Jones; Ms. Tonia Coleman; Mr. Jonathan Mayer
Date: August 22, 2016
Re: After-School All-Stars / Current Enrollment and Future Plans
We are honored and excited to launch a new out-of-school time experience here at Claremont Middle School. As a program provider, we have been dedicated to offering classes, events, and activities that reflect student interests, align with the regular school day, and bring added value to the communities we serve. With that being said, we are looking forward to a continuous partnership with families, school faculty and administration in consistently improving and adapting our work to your needs.
We had the opportunity to meet many of you at last week's 2-day orientation and information sessions. The response was overwhelming, as we saw many families show interest and register their children on the spot.
Although we are dedicated to being a great resource for the Claremont community, we have a selection criteria set by our principal funding source, The California Department of Education's ASES Grant (After School Education and Safety). Set criteria includes the following:
Priority to Families reflecting Free & Reduced Lunch Eligibility (per federal stipulation)
Availability/Participation at a minimum of 3-5 days a week
A limit of 100 students participating on a daily basis
We have also made efforts to keep siblings together in the program. Families whose applications came in after the maximum enrollment have been placed on a waitlist in the order they were received. For more information on the selection process, please reach out to our Site Coordinator, Cedric Jones.
We have begun conversations with our program partners to offer alternative solutions such as fee-based programming and other potential collaboration work with Claremont. Please know that we have your best interest in mind and will explore all possible avenues to bring added resources to serve more youth. We will also be in conversation with Claremont administration and parents to brainstorm possible ideas on how to best serve more students within the next two weeks. Conversations with administration have already commenced and the district has been contacted for additional funding options.
In the meantime, we will continue keeping you informed and doing the best we can to make more spots available to our families. We appreciate your excitement about participating in what we feel will be a great program year.
With best regards,
The After-School All-Stars Staff